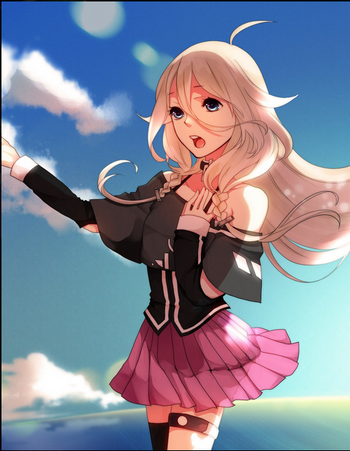 Song Magic is a extraordinarily special vocal magic unlike all others (Shout or Command/Demand Magic) as this can control people through songs but also capture the hearts of those special people in the audience.
There are many forms of Song Magic which are practiced such as Siren or Aria. Those are the two most powerful attack forms of Song Magic and are also the most learned and used.
Famous Song Magic Users are Luna, Darcy, Natalie and Chloe. They use this magic in some of the Song-droids.